Started work on our new Tank Girl book, 'Visions of Booga', out in May 2008 from IDW Comics.
Alan's written some classic Tankie action, and it's fantastic getting to draw this stuff!
Christian Krank, my collaborator on Snaked is colouring this new TG book, and he's doing some great stuff... The guy is a star!
Here's the cover Senor Ashley Wood's done for Issue 1... damn his talented fingers!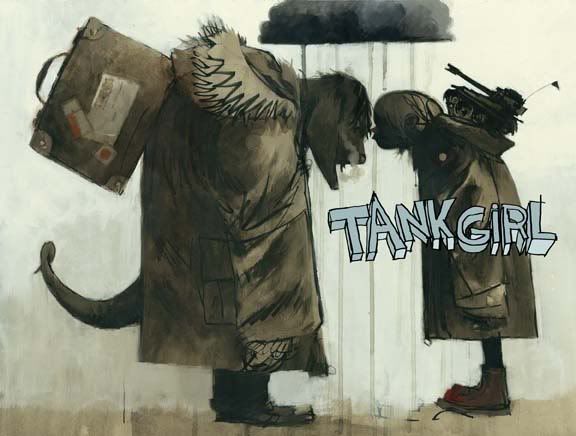 Oh... and the rest of my robot toys from Japan i posted home arrived! Just built the Soul of Chogokin - Ideon (Superb series! Soul of... Check em out on Ebay!), some cool Votoms toys, and best of all my jumbo grade ZAKU from Gundam!
He is my new bot friend! :-)