I survived the New York Comic Con....
wow...
What a lotta stuff, bizarre people, great artists and writers....but no fuckin' bar at the show?!
USA... sort yer shit out!!!
We Continental types need alcoholage at all times... Crikey.
I ate more pancakes, french fries, and fizzy drinks than perhaps was absolutely necessary.
I manage to nearly not sleep, which was a real accomplishment, and we managed to close a few bars!!
I only took a few random snaps... because I'm a rubbish photographer...
Here's Joe Sinnott, Kirby's inker, and all around lovely elder statesman of comics drawing me a Silver surfer picture. He was a bit amused I had his work tattooed on myself.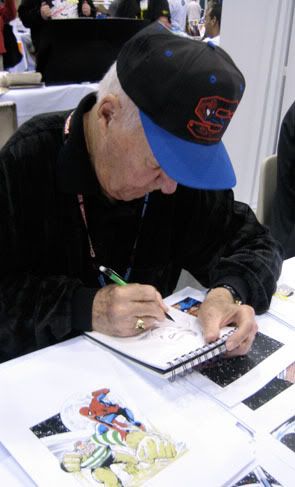 The Naked Cowboy..... who actually has unfeasibly large pants.... but a nice hat... he even gave directions to tourists... Bless his undrdressed booty.
Steaming Pavement, and steaming hotdogs..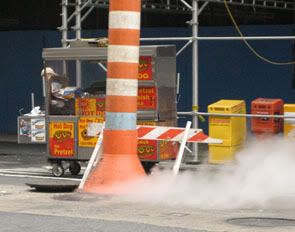 I saw a lot of extremely fat peoples... these shops may be why... have a burger, burrito, shake anytime 24/7... even if you're not hungry!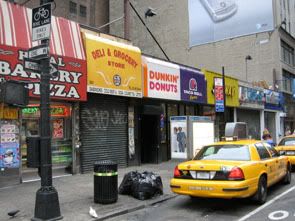 Hungover in Central park...it's 22 degrees, I'm wearing a leather jacket, I've had one hour's sleep, and more alcohol than is recommended..... Hurray!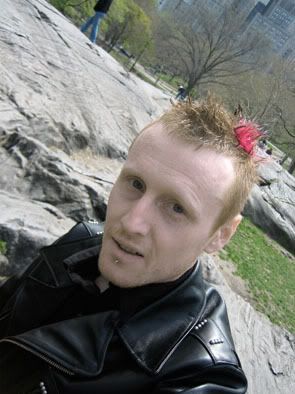 Thanks to all the lovely folks I met, and apologies to all the people I completely failed to hook up with either through ineptitude,drunkeness, or bad directions!